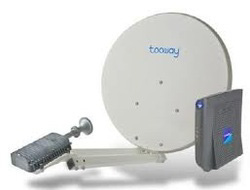 Here are some typical scenarios to help you estimate your monthly data usage:
LOW: Sending/receiving 200 e-mails uses approx. 800 MB, depending on attachments. Video and phone calls use up to 225MB per hour. Web browsing for 20 hours uses around 1500 MB.
MEDIUM: Downloading music uses 250 to 400 MB per album. Downloading low definition movies uses 750 MB per movie. Listening to Spotify uses 115.2 MB per hour.
HIGH: Streaming in HD uses up to 2750 MB per hour. Software updates vary in size and can use up to 5000 MB.
VERY HIGH: Downloading or watching video-on-demand HD movies uses 3500 to 4500 MB per hour. Watching a 20-min online video uses 500 MB. Cloud usage depends on the data being stored in the cloud, if you upload or download large files to and from the cloud you will use more data. Many of our plans come with an optional unlimited night time data allowance, ideal for software updates, downloading and file syncing. Talk to us today to find out more.
Europasat

Monthly Cost
Upload speed
Download speed
Monthly Data
Equipment Purchase
T Pro 25

€80
6Mbps
30Mbps
25GB
€400
T Pro 40

€120
6Mbps
30Mbps
40GB
€400
T Pro 100

€260
6Mbps
30Mbps
100GB
€400
T Pro 200

€490
6Mbps

30Mbps
200GB
€400